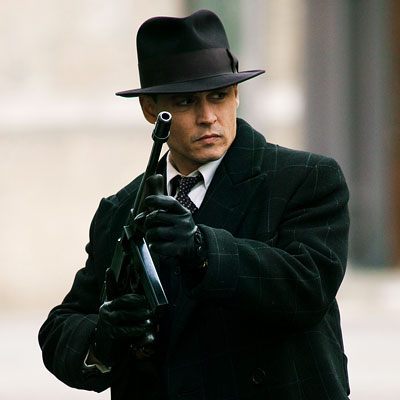 "I like baseball, movies, good clothes, fast cars and you. What else do you need to know?"
What, indeed? The short, fast life of '30s American gangster John Dillinger is legend: he robbed banks that robbed the public, becoming a media sensation, a Depression-era folk hero and the first Public Enemy Number One of J Edgar Hoover's new FBI.
After breaking out of every jail that held him, he was chased across America by G-man Melvin Purvis and at last famously shot dead by police outside the Biograph cinema in Chicago after watching a Clark Gable crime flick.
We know this. Michael Mann knows this. Read the rest of this entry »